This week we're asked to meditate on the results of the process of reunion – the return to the Light. To mark the day I will be offering the new Eastern Rite liturgy – which brings some of the beauty and mystery of the Syrian tradition to our rather Roman-looking church.
Two altars, secret prayers and a deeply contemplative mood. Come, try!
Service – 6pm
The service this Sunday will be an "Eastern Rite Eucharist". Modelled on the style of service celebrated in Eastern churches like the Greek or Syrian Orthodox, the service is ceremonial and contemplative. It features silent prayer and chant and the sharing of the Body and the Blood in the form of bread and wine.
Sophia Café – 7pm
Sophia Café follows the service – stay around for tea, snacks and conversation. Each week starts with a short talk by someone from the community followed by open discussion.
Topic: The Odes of Solomon
Presenter: Sister Trish Nowland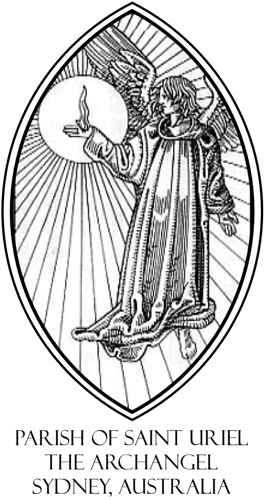 The congregation at St Uriel's meets every Sunday at 6pm at:
The Unitarian Centre
15 Francis St
Darlinghurst, NSW
Map
Rector: Father Tim Mansfield
email blog

Apostolic Johannite Church