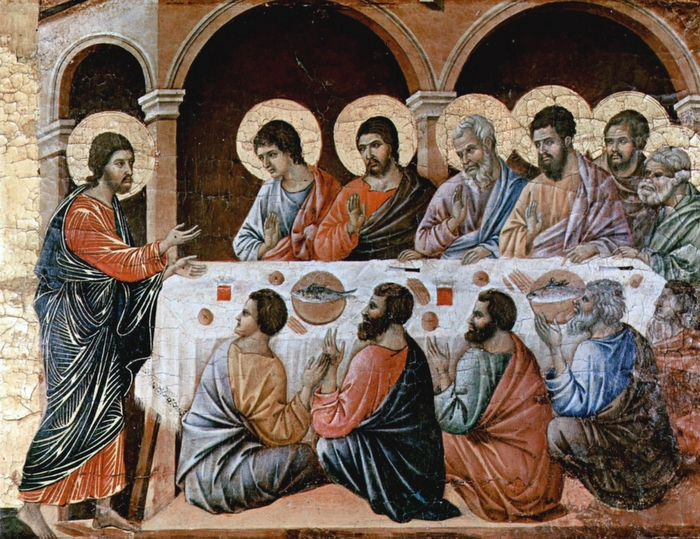 When it was evening on that day, the first day of the week, and the doors of the house where the disciples had met were locked for fear of the Jews, Jesus came and stood among them and said, 'Peace be with you.' After he said this, he showed them his hands and his side. Then the disciples rejoiced when they saw the Lord. Jesus said to them again, 'Peace be with you. As the Father has sent me, so I send you.' When he had said this, he breathed on them and said to them, 'Receive the Holy Spirit. If you forgive the sins of any, they are forgiven them; if you retain the sins of any, they are retained.'

The focus of this week's meditations is "Divine Grace". Both our lectionary and the mainstream lectionary use the same story of Jesus appearing to the disciples and transmitting to them the Holy Spirit.
Grace is such a fundamental concept in the Semitic traditions. As a concept in Judaism, it pre-exists Christianity by at least several hundred years. Ironically, many of us imagine the Divine in ways other than suggested by the doctrine of Grace.
Divine Grace suggests that the Divine pours itself out to us, constantly, lovingly. With no concern for our actions, no particular interest in our sins or virtues, with constant loving-kindness. We are bathed in God in every moment. No matter what we do in our relationship with the Divine, God always shows up first. She is always waiting, always ready to receive us, the feast is always prepared ahead of time.
This is the truth of the Kingdom of Heaven and to live in the Kingdom, to stand faithful in the Name, is to to manifest this truth of Divine Grace. Which, it turns out, is terribly challenging. Instead, we fret and worry, we get anxious about our own sins and (more commonly) the sins of others. All of which really just gets in the way.
In the Gospel story this week, Jesus breathes over the disciples, just as our mother, Sophia, breathed life into the First Adam. An act which ought to remind us that instead of fretting about Original Sin, we should be celebrating our birth into Original Grace.
Service – 6pm
The service this Sunday will be a "Sophianic Eucharist". The service praises Sophia or Holy Wisdom as the immanent, feminine face of the Divine and celebrates the sacred marriage between the immanent and transcendent aspects of Spirit. The service features prayer and chant and the sharing of the Body and the Blood in the form of bread and wine.
Sophia Café – 7pm
Sophia Café follows the service – stay around for tea, snacks and conversation. Each week starts with a short talk by someone from the community followed by open discussion.
Topic: "Living Gnosticism" by Jordan Stratford, pp 108-116
Presenter: Tim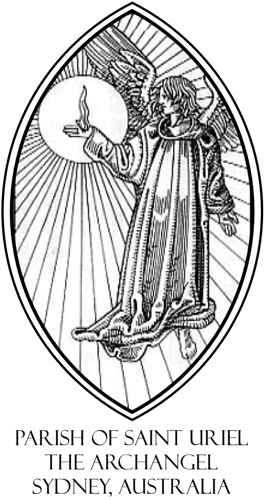 The congregation at St Uriel's meets every Sunday at 6pm at:
The Unitarian Centre
15 Francis St
Darlinghurst, NSW
Map
Rector: Father Tim Mansfield