Hi, this week we celebrate…
Palm Sunday
Palm Sunday is the Sunday before Easter. The day commemorates the moment in the Gospel stories when Jesus enters Jerusalem as the heralded saviour of the people, just four days before being betrayed and killed.
There is a point in spiritual work when we have done enough in secret and the time comes to declare ourselves, for Love, for openness, for Life, for freedom, for Wisdom. There are consequences to coming out, the results aren't always pretty, but the Light burns a little brighter as a result.
Service
The service this Sunday will be a "Sophianic Eucharist". The service praises Sophia or Holy Wisdom as the immanent, feminine face of the Divine and celebrates the sacred marriage between the immanent and transcendent aspects of Spirit. The service features prayer and chant and the sharing of the Body and the Blood in the form of bread and wine.
Sophia Café
Sophia Café follows the service – stay around for tea, snacks and conversation. Each week starts with a short talk by someone from the community followed by open discussion.
This week's Sophia Café focuses on the inner meaning of church festivals from July to December.
Presenter: Father Tim Mansfield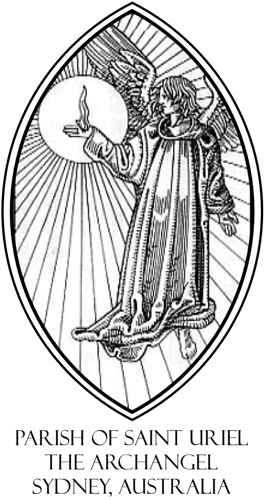 The congregation at St Uriel's meets every Sunday at 6pm at:
The Unitarian Centre
15 Francis St
Darlinghurst, NSW
Map
Rector: Father Tim Mansfield
parish website