Just a quick note this week that the parish meets on Sunday for a Sophianic Eucharist.
We're reviving Sophia Café this Sunday, using the time after the service to delve into some of the texts from the Nag Hammadi library that might be less familiar.
This week we'll begin looking at Three Forms of the First Thought. I'll bring along copies of a nice translation. We'll take turns and read it slowly and perhaps dip into some of the passages via Lectio Divina.
It's a beautiful, bewildering text, and it should be fun – so come along and join in.
Service – 6pm
The service this Sunday will be a "Sophianic Eucharist". The service praises Sophia or Holy Wisdom as the immanent, feminine face of the Divine and celebrates the sacred marriage between the immanent and transcendent aspects of Spirit. The service features prayer and chant and the sharing of the Body and the Blood in the form of bread and wine.
Sophia Café – 7pm
Sophia Café follows the service – stay around for tea, snacks and conversation. Each week starts with a short talk by someone from the community followed by open discussion.
Topic: The text "Three Forms of the First Thought"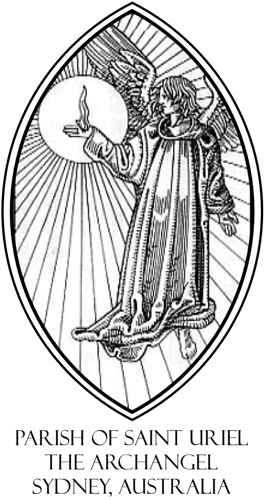 The congregation at St Uriel's meets every Sunday at 6pm at:
The Unitarian Centre
15 Francis St
Darlinghurst, NSW
Map
Rector: Father Tim Mansfield
email blog

Apostolic Johannite Church